For two months this summer I lived and worked in the rural South African village of Gottenburg in the Mpumalanga Province through a company called ThinkImpact. I collaborated with community members to explore local problems and how to address them through market-based solutions. Specifically, a group of villagers, another student, and I created a business to teach local high school students the details about preparing and applying to universities and obtaining scholarships to do so. After this two-month internship in rural South Africa, I spent a day in Pretoria, one of the nation's three capital cities. There, I visited the Mediclinic Heart Hospital, where Nelson Mandela is currently staying. Here are some photos from my visit.
Seen here is the front of the hospital, where there were numerous posters, cards, and signs from local companies, schools, organizations, and individuals.
Even the sign for the Mediclinic Heart Hospital was covered in messages from the people to Mandela. Many of them expressed the public's desire for the leader to get better and praised his work for South Africa.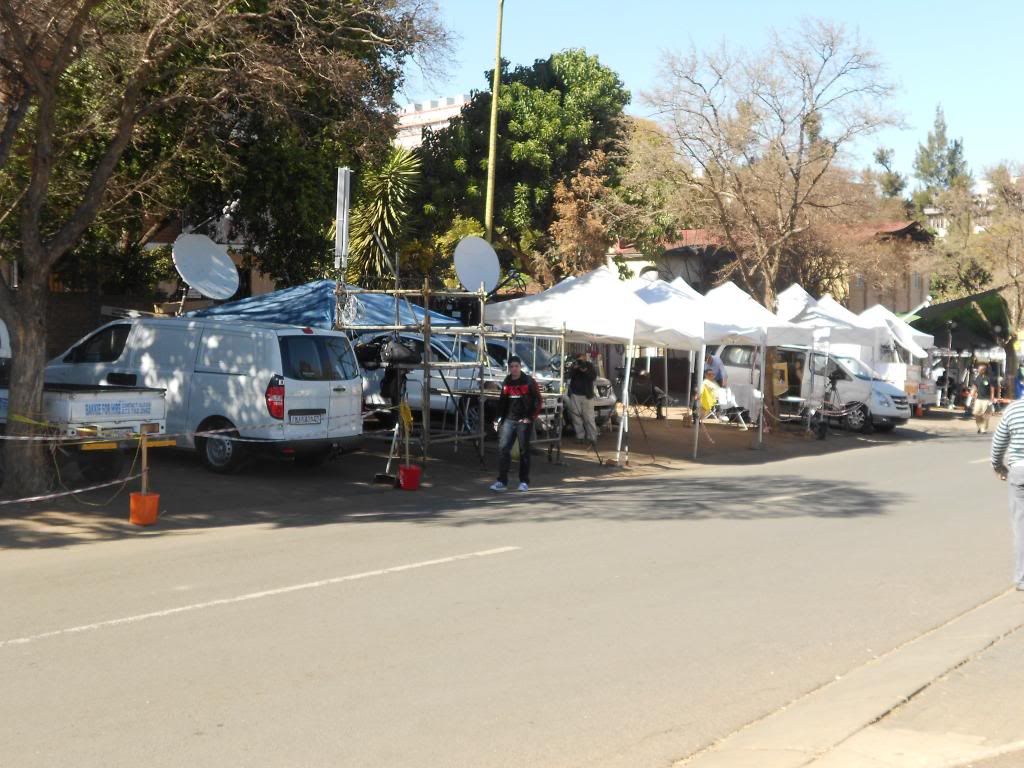 Across the street from the hospital, there were over 30 tents and vans from various media sources. My friends and I spoke to a few reporters, who told us that some had been at the hospital for over 50 days. They were waiting for updates on Mandela's condition and watching to see who would enter the hospital to visit him.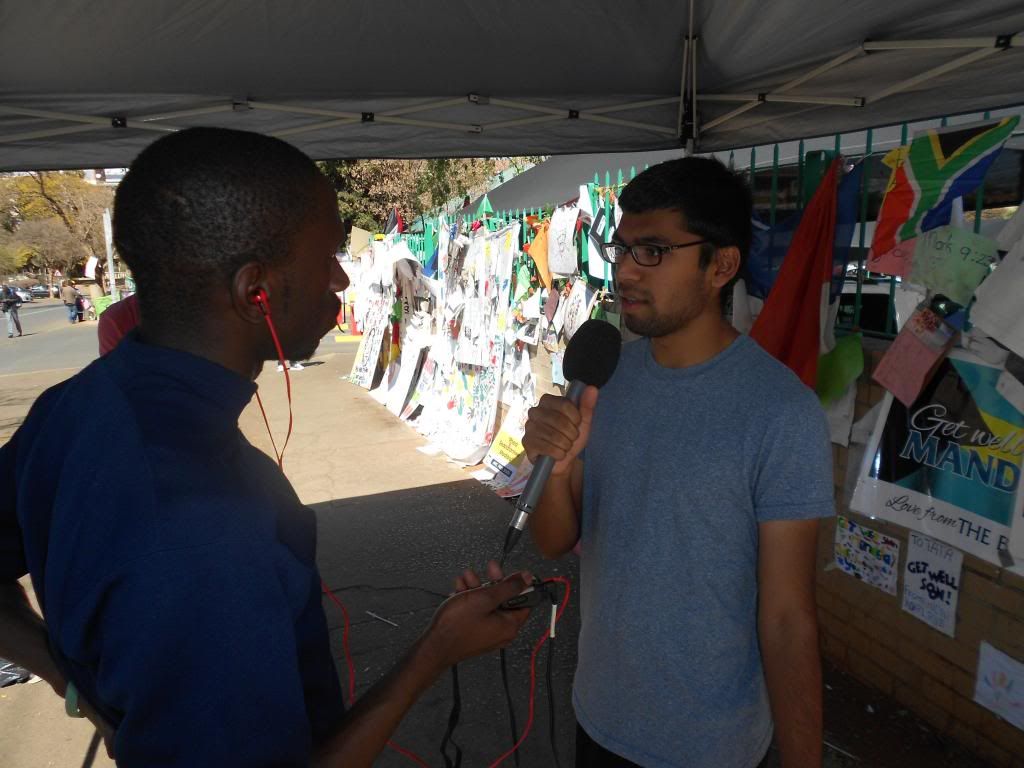 After I spoke with a BBC reporter about my time in South Africa and Nelson Mandela, he decided to interview me. He asked when I first learned about Mandela, what Americans know about Mandela, and whether I thought there could be another leader like Mandela in the future.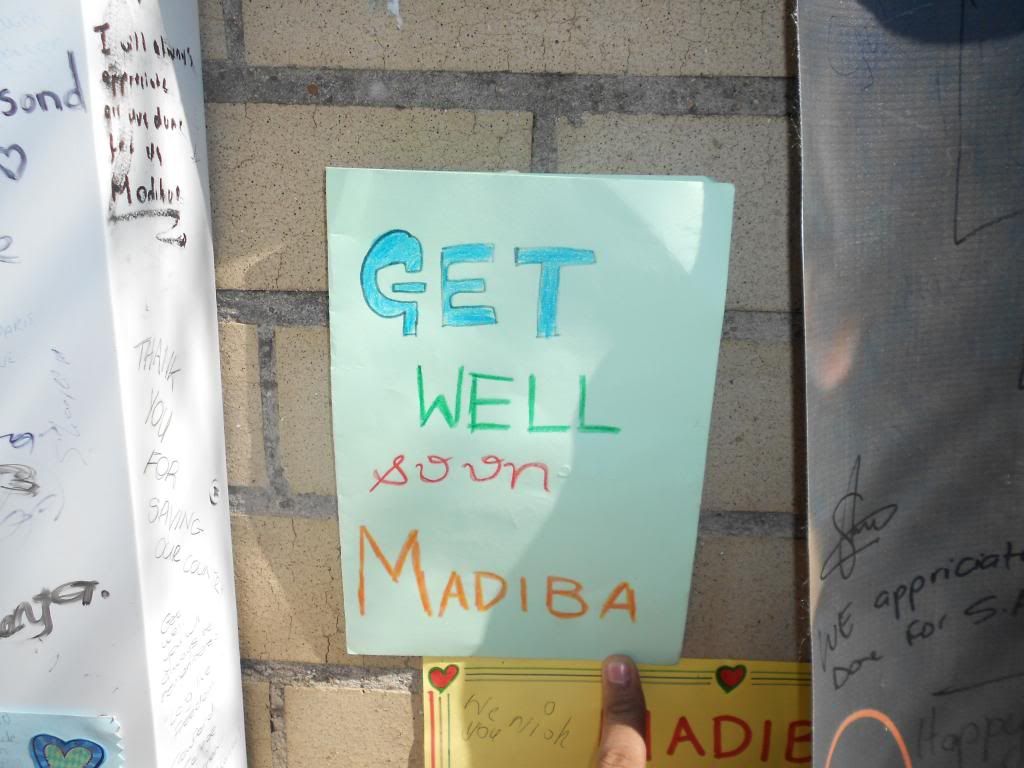 Before departing from the hospital we left a card for Mandela where we addressed him by his Xhosa clan name, Madiba. Most of the posters and cards we saw at the hospital referred to the leader as Madiba or Tata, meaning father.
For me, this visit to the Mediclinic Heart Hospital emphasized the importance of Nelson Mandela to South Africa. It also revealed that although Mandela has been out of politics officially for over ten years, the country would never forget his achievements.